Top Stories
Luciano Pons: "It is the first time that I play in a big team"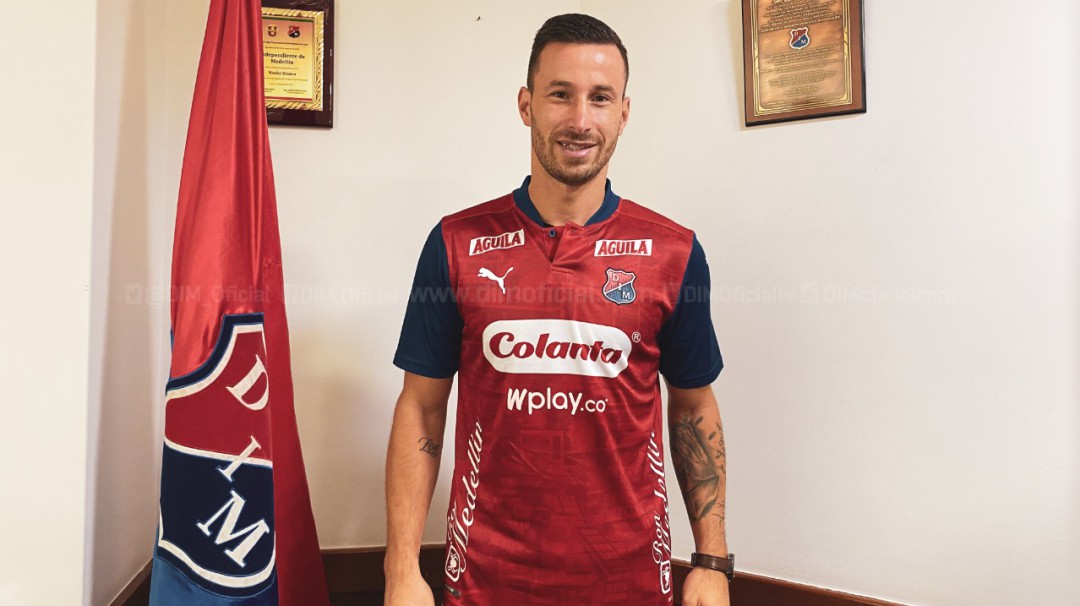 Luciano Pons, Argentine forward who arrived this year to reinforce the attack of the Medellin, spoke with The Lengthen from Radius Snail, where he showed his happiness and enthusiasm for his arrival in the Antioquia team.
"I am happy to join a club as big as Medellín, I am adapting to what the height is, to those who are my colleagues," he commented on his first days of work in the capital of Antioquia.
"I was interested in the call, It is the first time that I have played in a big team in my career, I did not doubt it at any timeThey called me and I made the decision from one day to the next. I know what Medellin is," he added with great enthusiasm.
Of his career, he commented: "I have played in all categories of Argentine football. It was a long road to reach this institution today, I am excited that this project begins."
While he explained that he has received great references to the club from some compatriots: "the boys I have spoken to who have had a spell in Colombia have spoken very well to me, Adrián Arregui talks to me every day about what Medellín is."
Of his characteristics as a striker, he explained: "I try to be a player who tries to leave the area for a long time, try to generate triangulations for the midfield, when I am in the area I try to define as soon as possible".
While the team's goals were quite hopeful: "The truth is to fight the tournament at the top, try to be in the top positions, try to move to the next phase in the South American Cup, We have a great team."
Pons comes to the team on loan for a year, although he would like to extend his bond: "I come on loan for a year until December, Hopefully things go well for me to stay at the club".
The 31-year-old Argentine sent a message to the Medellín fans: "I thank everyone because they have sent me many messages, hopefully on the field I can return all that love they are giving me with work and sacrifice."