Top Stories
Immunologist Zhemchugov revealed a scheme for revaccinating the elderly from coronavirus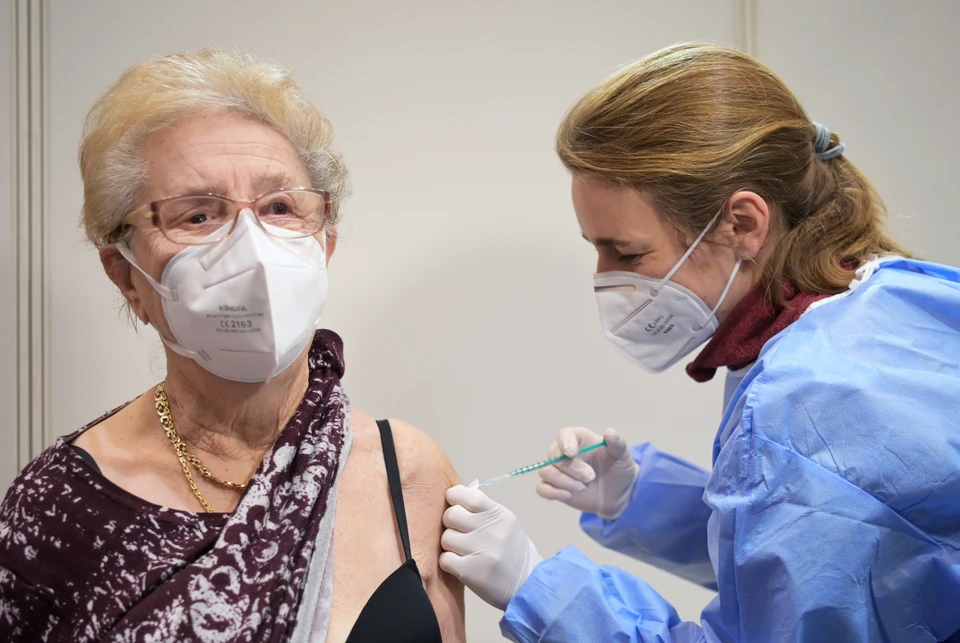 Russians over 65 years old are recommended to undergo re-vaccination with two doses of Sputnik V
Photo: REUTERS
In the context of the growing incidence of coronavirus infection in Russia and the spread of the Omicron strain, Alexander Gintsburg, Director of the Gamaleya Research Center for Epidemiology and Microbiology recommends to Russians over 65 years of age, undergo a second revaccination with two doses of Sputnik V, and not with one-component Sputnik Light. How to stay healthy in a new wave of COVID-19 and how effective revaccination becomes with the Omicron strain, on the air radio "Komsomolskaya Pravda" told the doctor of medical sciences, general practitioner, immunologist, specialist in especially dangerous infections Vladislav Zhemchugov.

Vladislav Zhemchugov, MD, Immunologist
Photo: Video frame
– "Sputnik V" during revaccination will certainly be enough, – says Vladislav Zhemchugov. – I think that it will be good with Sputnik Light, because it is a very powerful vaccine in itself.
However, with subsequent revaccinations, which the Ministry of Health recommends take place every six months, the effectiveness of the procedure may decrease, the expert notes.
The fact is that the body accumulates a level of immune response to adenoviral vectors, which are used in Sputnik V and Sputnik Light to deliver SARS-CoV-2 particles important for the formation of immunity to coronavirus.
– After revaccination, I would advise further use other vaccines (developed without the use of adenoviral vectors, – ed.), such as EpiVacCorona and KoviVac, a whole-virion vaccine, says Vladislav Zhemchugov.
HOW DANGEROUS IS THE OMICRON STRAIN?
– I would not indulge in heightened panic. Omicron less dangerous (than the previous version of the Delta coronavirus – ed.). The Omicron strain is weaker, I think, by 50-60 percent. But it is necessary to save in every possible way people who may be prone to a severe course of the disease (including older people – ed.). These are people whose immunity is compromised, those who are seriously ill, those who are on chemotherapy or immunosuppressive therapy.
READ ALSO
Putin instructed to finalize the draft law on QR codes, taking into account all the rights of citizens
The President drew attention to the fact that Russians should not have problems with obtaining documents confirming vaccination against coronavirus or a medical exemption. (more)
Doctor Alexey Vodovozov: By the end of January, Russia will be covered by a covid tsunami
What awaits us and how to escape, the expert told in the program "Antikovid" on Radio "Komsomolskaya Pravda" (more)