Top Stories
Nuland prepared 18 scenarios for Ukraine to save from Russia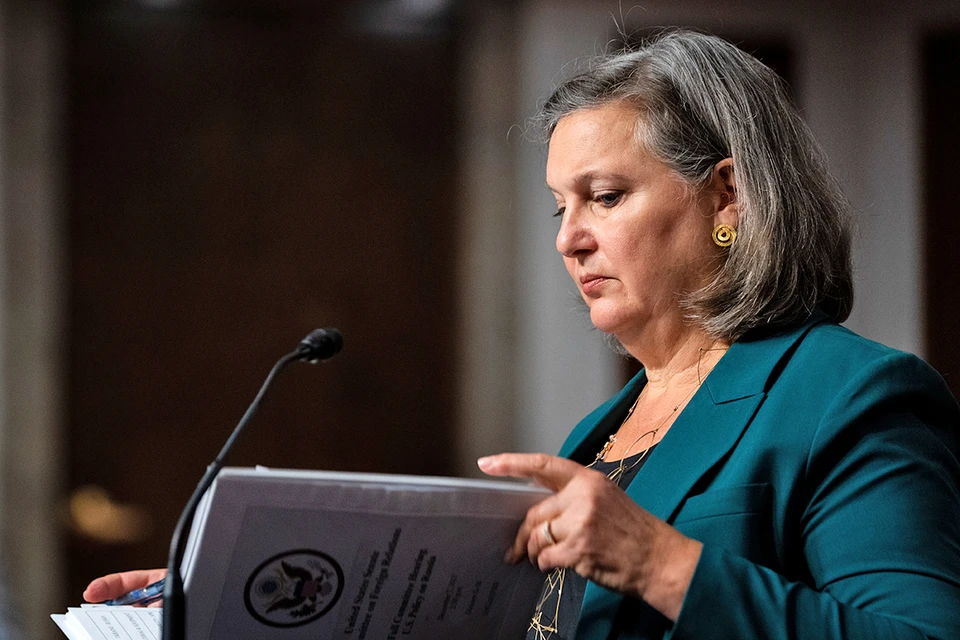 U.S. Deputy Secretary of State Vika Nuland
Photo: GLOBAL LOOK PRESS
Everyone who believes and does not hesitate to publicly declare that the United States has abandoned Ukraine to its fate is blatantly lying. No no and one more time no. US Deputy Secretary of State Vika Nuland, the one who fed the Maidanites in Kiev with expired buns and cookies, cannot go to bed until she comes up with some new recipe for salvation for Ukraine. Who counts sheep to fall asleep, and Victoria comes up with a plan for Ukraine. Every evening at night before going to bed, one after a meal. Already 18 scenarios gave birth to the world. What she so directly stated in an interview with the newspaper Financial Times.
"The United States has developed 18 different scenarios of action in case of an escalation around Ukraine," she announced, and as soon as journalists swallowed saliva in anticipation of the leakage of State Department secrets, she immediately cooled them down. – I'm not going to announce 18 different scenarios… I would just say that our determination and the negotiations that we have with our allies are about inflicting very sharp pain very quickly if Russia takes this step in any form.
Madam did not even really understand that she had accidentally let it slip. It is not Ukraine that worries her, not Ukraine at all, but that Russia should be hurt. It hurts quickly and it hurts sharply. It is unlikely, of course, it will turn out that something else. But I really want to. And Ukraine is not a goal here, but a way, a tool. I will even reveal a secret that can become a revelation for Ukrainians. If Washington were sure that the destruction of Ukraine could inflict an incurable wound on Russia, then, without much thought, they would strangle Nezalezhnaya with their own hands, and even with a control one to the head, to be sure.
As for the 18 scenarios, these trouble-free recipes in the fight against Russia, it would be nice for Victoria Nuland to remember one old anecdote about the fact that Frau Müller had three toilet bowls in her apartment in Berlin – porcelain, silver and gold – but when in Berlin the Red Army came, it did its job right in the corridor. And none of the scripts, sorry, toilet bowls, did not come in handy.
Frau Nuland can continue to indulge her imagination, inventing various scenarios, recipes, repertoire-sanction scenarios, etc. in her head. Just let it not be surprising that if it comes to their implementation, then it can really become very painful and very painful. Just not the fact that Russia. Over the years, all their sanctions have tempered us.