Top Stories
After rumors about a young rival, Agutin showed his true attitude towards Varum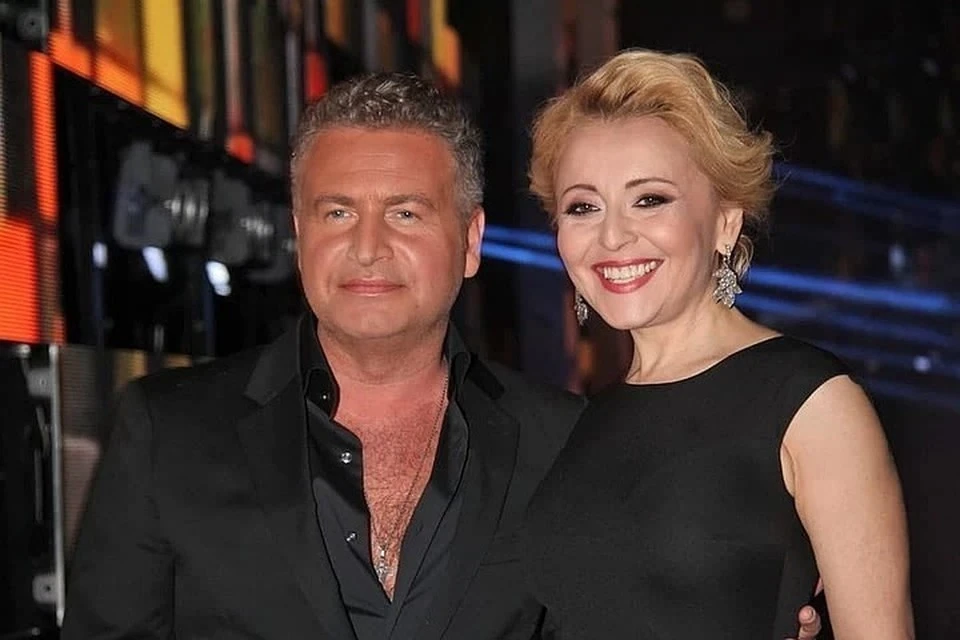 Leonid Agutin and Anzhelika Varum have been married for 22 years.
Photo: Larisa KUDRYAVTSEVA/EG
Recently, Leonid Agutin again gave rise to gossip. The singer was increasingly seen in the company of his favorite from Elina Pan's "Voice". Agutin often posted pictures on Instagram with a singer from his team, on which he made big bets. The artists spent a lot of time together while working on the project. All this gave rise to rumors that there could be something more between them than just a working relationship. Knowing the loving nature of Leonid, it is easy to believe in this.
However, people who know Agutin assure that the musician has settled down for a long time, and in his life there is only one love – his adored wife Angelica Varum. The couple met back in the 90s. Their relationship began in 1998. These days Varum and Agutin celebrate the 22nd anniversary of their life together. On this occasion, the musician dedicated touching poems to his chosen one. Leonid posted on Instagram a black-and-white photo of himself with his wife, addressing Angelica with tender lines:
"It is important to love, to make mistakes, but to believe,
Against any logic, into a miracle.
Something that has long been impossible to measure.
As long as I'm alive, I won't forget.
Happy Anniversary, my love! Agutin wrote.

Leonid posted a black-and-white photo of himself and his wife on Instagram, addressing tender lines to Angelica. Photo: Instagram.
Recently, Angelica Varum does not appear on TV as often as before. And if her husband often and willingly participates in a TV show, then Angelica prefers to spend more and more time at home. In an interview with the YouTube blog "What about talking?" the singer said that she stepped back from the toxic life inside show business. The artist became interested in winemaking: she bought vineyards in the Temryuk region and is developing her own production.
With age, Varum resigned herself to the temperament of her husband, who did not hide the fact that he was not always faithful in marriage. Angelica is sure that a lot can be forgiven for loved ones and loved ones.
"Even these moments (the betrayals that Agutin admitted – Ed.) I don't want to delete from our lives," Varum admitted. – I grew up with them. When you are in a relationship for 10-15 years, you will feel that the attitude towards the person next to you is changing. The moments that were prioritized when the relationship started are being transformed. Further, the only question is how much you can live in a new incarnation. Being offended by the tsunami is ridiculous, right? But it takes the lives of people, cripples. Same here. You can understand and forgive. And you can understand and not forgive. And this is your choice.