Top Stories
After the scandalous "wedding" of Kirkorov and Dava, the MUZ-TV channel received a new lawsuit for 24 million rubles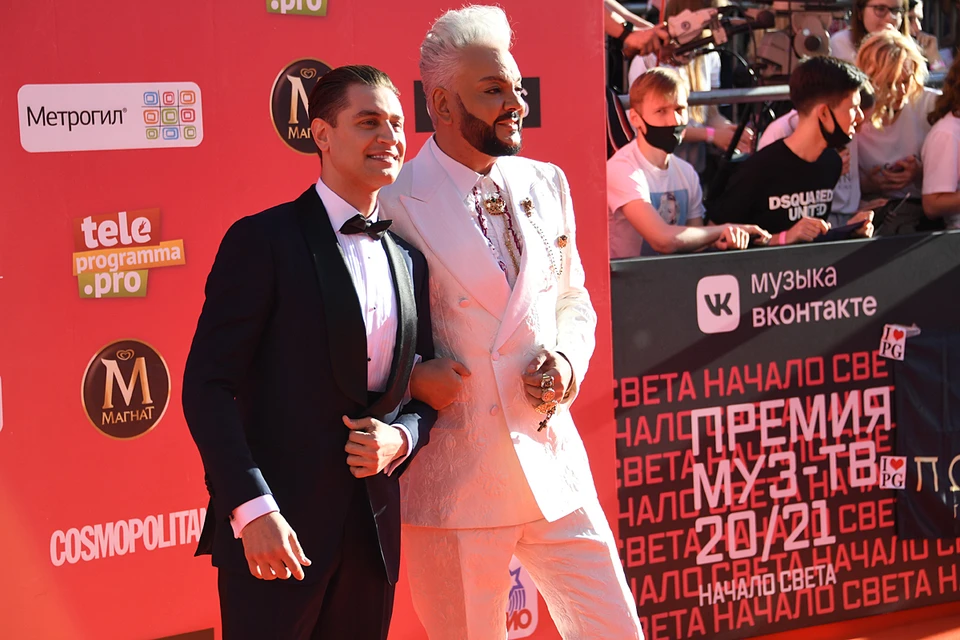 Kirkorov and Manukyan in a wedding dress
Photo: Ivan MAKEEV
Seems, creative ceremony MUZ-TV awards, where tiktoker Danya Milokhin walked around in a half-female costume, and Philip Kirkorov with a blogger David Manukyan rode in a wedding cortege, for a long time it will come back to haunt the TV channel-organizer.
First MUZ-TV was fined The Basmanny Court of Moscow fined 1 million rubles for violating Article 6.21 of the Code of Administrative Offenses of the Russian Federation (propaganda of non-traditional values ​​among young people), then another 100 thousand was fined by the program director of the channel Andrey Razygraev, and he decided to quit, and now, for about the same thing, they are demanding as much as 24 million rubles from the channel.
The spectator offended by the dissolute action Valentin Semenov appealed to the same capital court – Basmanny. He also wants to be compensated for what he saw.
– The court received a statement of claim by Semenov against MUZ-TV because of the broadcast held on June 4 last year with the participation of Kirkorov and Manukyan, – the press service of the Basmanny Court reported. – Claims amount to 24 million rubles.
At first, Semyonov was going to recover 100 million rubles from the channel in favor of the state for the indecency shown on the air. But the court did not accept such requirements. Then the viewer prepared another statement – for compensation for non-pecuniary damage, which he estimated at 24 million rubles.

Blogger Milokhin and presenter Dmitry Nagiyev before the annual national television award ceremony "MUZ-TV"
Photo: Ivan MAKEEV
Recall that the air showed blogger Igor Sinyak in a women's dress, tiktoker Danya Milokhin, dressed as a girl half (vertically), and "newlyweds" Philip Kirkorov with David Manukyan, who were in suits on a convertible with flowers, which was accompanied by half-naked men.
The experts who evaluated the program came to an unequivocal conclusion: "Two men drive up in a convertible, bouquets of flowers lie on the hood of the cars. Leading Nagiev D. says: "I want to say" bitterly "and starts shouting" Bitterly "several times, psychologically focusing the viewer's attention on the association of the video sequence being shown with the wedding, drawing positive attention to men with relationships that have significant signs of interpersonal relationships, culturally unconventional in Russia for men among themselves ".